Ask Gramps.org
Spirit World
Brent tops talk-"Whats on the other Side" indicates that there exists houses in the spirit world. In these houses there are bedrooms, kitchens and other rooms. If this is the case does that mean the spirits eat and sleep. If they eat, do they eat meat. I understand that there is no measured time, so do they rest at all, or do they just work all the time. What about religon, do they still partake of the sacrament?
Harold
Dear Harold,
As a spirit we would not have a physical body to do physical things like eating. Nor can we do physical ordinances, which would include the sacrament.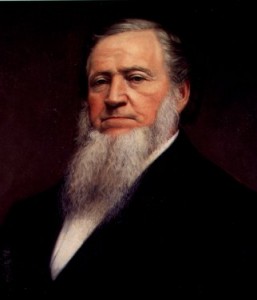 Brigham Young had something to say about how the spirits may live after mortality.
"We shall turn round and look upon it [the valley of death] and think, when we have crossed it, why this is the greatest advantage of my whole existence, for I have passed from a state of sorrow, grief, mourning, woe, misery, pain, anguish and disappointment into a state of existence, where I can enjoy life to the fullest extent as far as that can be done without a body. My spirit is set free, I thirst no more, I want to sleep no more, I hunger no more, I tire no more, I run, I walk, I labor, I go, I come, I do this, I do that, whatever is required of me, nothing like pain or weariness, I am full of life, full of vigor, and I enjoy the presence of my heavenly Father" (Funeral sermon 14th Ward, July 1874, JD17:142).
Gramps
If you liked this, please subscribe, with a friend, or ask a friend to subscribe.
Emails from Around the World