Ask Gramps.org
Eternal Marriage
My husband and I have been married for 20 years now. We are best friends and eternal companions. I have read in some of your other responses to question that in the after life, if a women wants to be sealed to a married man she must first ask his wife. If my husband and I don't want to be in a polygamist eternal marriage, will we be judged negatively for that choice, and could lose our exaltation.
- Allison
Dear Allison,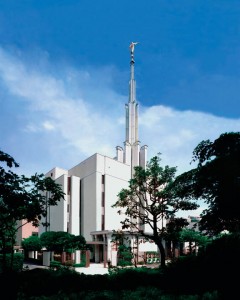 Those are questions that take an eternal perspective, which we as mortals find difficult. The best we can do is to live the most Gospel centered life we can and keep all the covenants we have made. Then have faith that when the time comes, everyone will have all the information necessary to make the correct choices and respect what others have chosen for themselves. I suspect that is what will happen.
If you liked this, please subscribe, with a friend, or ask a friend to subscribe.
Emails from Around the World