Do you know once someone is excommunicated from the LDS church, how long does it take to get the Priesthood once the papers are sent in?
Tyler
__________
Tyler,
When an excommunicated member has proceeded through the proper channels to be baptized again and receive the priesthood there isn't a specified time period as to when the individual will receive the priesthood. This decision will vary from stake to stake, ward to ward.
However, here is some more additional information to be aware of:
1. If an excommunicated member was previously endowed then this member will not be able to participate in any ordinances until their priesthood and temple blessing have been restored. These individuals are not ordained to the priesthood, nor do they receive their endowments again, but receive what is defined as "the ordinance of restoration of blessings."
2. If an excommunicated members was not previously endowed then they may receive the priesthood immediately after they are baptized and confirmed a member of the Church again. The priesthood that is conferred is the same priesthood the brethren held previously before being excommunicated.
The letter sent to the First Presidency may take a few weeks to be returned. Once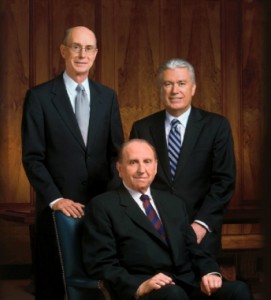 the letter is returned, then the individual member along with his Bishop are able to set a baptismal and confirmation date. If you are a previously endowed member, then you will need to wait for your priesthood temple blessings to be restored via the ordinance of restoration of blessings.
This will vary from ward to ward, and stake to stake. I wish I could provide an actual timeline for you.
Sincerely,
Gramps