My husband is an avid soda drinker. It seems he must have it everyday. And it has to have caffeine. I've tried to convinced him to go without it for a week but he says he knows he can but he doesn't want to. I am concerned for him. Is this okay? Should I encourage him to talk to our bishop? Oh, he is a temple worker. Thank you for any suggestions.
Jan
____________
Jan,
The Spirit of the Word of Wisdom, of course, is that we abstain from habit-forming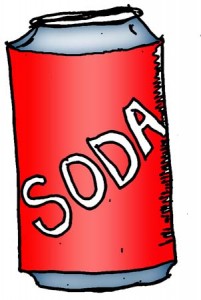 and harmful substances. The Spirit may reveal to specific individuals or families that they should abstain from caffeine. However, abstaining from caffeine is not a requirement for either the baptismal or temple recommend interview and use of caffeine is not grounds for Church discipline.
Sincerely,
Gramps