I know an LDS employee who works as an adoption social worker and she is actively part of an apostate group. Should I contact the church?
Regina
_______________
Regina,
No, you should not. Let me explain why. Heavenly Father knew precisely the kinds of things we'd do with our agency. Everything from following Christ back to Heavenly Father's presence to all but total war against everything Christ is. The whole range was in his view, and he gave us agency in order that we may choose for ourselves what our lives would be about. Because of what he saw, the principle of repentance is open to every one of us.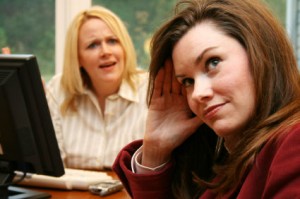 Now, where does that place you with your co-worker? Instead of looking for someone to report to, try to be an example to her. If you work with her directly, it is an excellent opportunity. If she is known for being a strong vocal supporter of this apostate group, avoid discussing the matter with her. Arguments are usually the only result, and they are rarely productive. Instead, focus on your own testimony and spiritual strength. There's no need to support what she's doing, but there's also no need to isolate and ostracise her.
She's still alive and breathing, and chances are she hasn't committed the unforgivable sin of denying the Holy Ghost. Be there as an example to her (and others at work), and be ready for a helping hand if/when she asks for it. Beyond that, her spiritual standing is a matter between Heavenly Father and her alone.
You could explain the situation to your bishop and ask for further advice for how to do the right thing in this situation. He'll be able to give you more personal advice. Just don't do so with the spirit of informing the church about the situation alone. Chances are they could already be aware of it.
Gramps