Ask Gramps.org
Missionary Work
Should all church members proselyte?
Doris
___________
Doris,
For several years we have been told "every member a missionary". What I take from this is that we are all expected to have the spirit of missionary work within us, but we are not expected to go door-to-door as full-time missionaries do.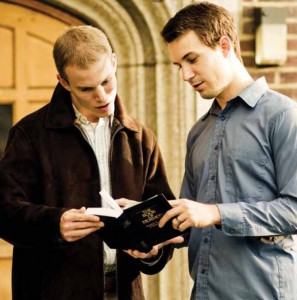 Instead what it means is that we strive to always be willing to share the Gospel with those around us if we feel it is right, or if we are asked questions about our faith. Indeed there are times and places that it is not considered appropriate to proselyte, such as at work or in government buildings.
Said another way, not all members should proselyte, but we should always be ready to discuss our faith with those interested, and in the right places.
-Gramps
If you liked this, please subscribe, with a friend, or ask a friend to subscribe.
Emails from Around the World