Ask Gramps.org
Will the prophet in the last days be named David?
Is this a Wasatch front myth? It seems that I was taught that the name of the Church prophet at the time the Savior comes will be David. So, of course, I'm looking at David Bednar wondering.
Jan
_____________
Jan,
The closest quote I could find of a prophet named David coming forth in the last days is from Ezekiel 34:23-24. "And I will set up one shepherd over them, and he shall feed them, even my servant David; he shall feed them, and he shall be their shepherd. And I the Lord will be their God, and my servant David a prince among them; I the Lord have spoken it."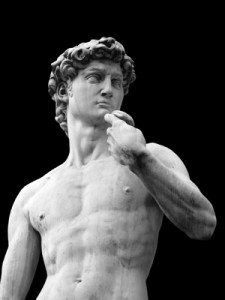 These verses don't describe a prophet, but a shepherding prince. The royalty theme is enhanced even further 3 chapters later (37:24-25). "And David my servant shall be king over them; and they all shall have one shepherd: they shall also walk in my judgments, and observe my statutes, and do them. And they shall dwell in the land that I have given unto Jacob my servant, wherein your fathers have dwelt; and they shall dwell therein, even they, and their children, and their children's children for ever: and my servant David shall be their prince for ever."
Even Jeremiah (30:9) gets in on this action. It's clear that Joseph Smith took this literally, that there would be a king actually named David in the last days (Teachings of the Prophet Joseph Smith 339). "The throne and kingdom of David is to be taken from him [the original David] and will be given to another by the name of David in the last days, raised up out of his lineage."
So the next time you hear it whispered around that there will be a prophet (not a king) named David, ask for a source, and then share your own.
-Gramps
If you liked this, please subscribe, with a friend, or ask a friend to subscribe.
Emails from Around the World