Ask Gramps.org
Repentance and Forgiveness
Is it okay to divorce a woman who does not understand my transgressions of infidelity in our marriage. We are told to forgive and forget. At what point should she get over it. If we really understand how the atonement works for us in our lives, shouldn't she just be able to move on?
cperkins
__________________
Dear Cperkins,
This is one of those tricky situations where we often see the mote in our brother's eye and miss the beam in our own. In this case, we have two major issues besides the infidelity:
Your wife seems unable to understand your need for forgiveness in this transgression.
You seem unable to understand your wife's needs in dealing with your transgression.
In order for divorce to not be the end road, someone is going to have to make the first move. Since you're the one asking the question, and you are only able to control what you do, you will have to be the one to take the first step.
I would recommend first reading 'The Miracle of Forgiveness'.
The next thing I would recommend is reading what President McKay has said regarding infidelity: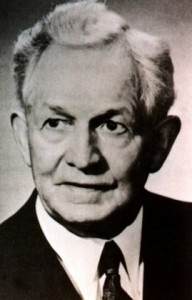 A man who has entered into a sacred covenant in the house of the Lord to remain true to the marriage vow is a traitor to the covenant if he separates himself from his wife and family just because he has permitted himself to become infatuated with the pretty face and comely form of some young girl who flattered him with a smile. Even though a loose interpretation of the law of the land would grant such a man a bill of divorcement, I think he is unworthy of a recommend to have his second marriage performed in the temple. (Gospel Ideals, p. 473.)
How do you feel when you read that? If the answer is that you feel angry, or defiant, or self-pitying then you will have to work on your own repentance and cannot expect forgiveness when you haven't repented yourself.
If you feel Godly sorrow and are determined to repent then you have to make amends for what you have done. In this case, you must give an outpouring of love and patience. Help your wife work through her feelings of betrayal. Be there for her. Do not try to force her to come to terms with her feelings. That is a road that leads only to ruined expectations. Instead, do what you can to show her the love that you had denied her.
You are loved, even when you made mistakes. Know this. If you have confessed to the bishop and are now eligible to enter the temple, go as often as you can. If you cannot attend the temple, work to be eligible. This will help guide you in revelation on how best to serve your wife and help her through this difficult time.
Gramps
If you liked this, please subscribe, with a friend, or ask a friend to subscribe.
Emails from Around the World