Can you tell me the date that construction on the SLC Mormon Temple was begun and when the work was completed?
Cole
__________________
Cole,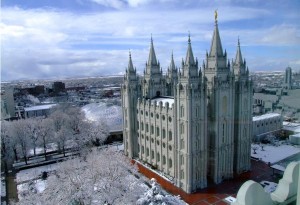 Groundbreaking for the Salt Lake Temple was done on 14 February, 1853. The cornerstone was laid on April 6th of the same year.
The capstone was laid on April 6th 1892. Exactly one year later the Salt Lake City temple was dedicated. This was exactly 40 years to the day from ground breaking to dedication.
Here is a link to an excellent site that gives a wonderful history of the Salt Lake City Temple.